Yarrow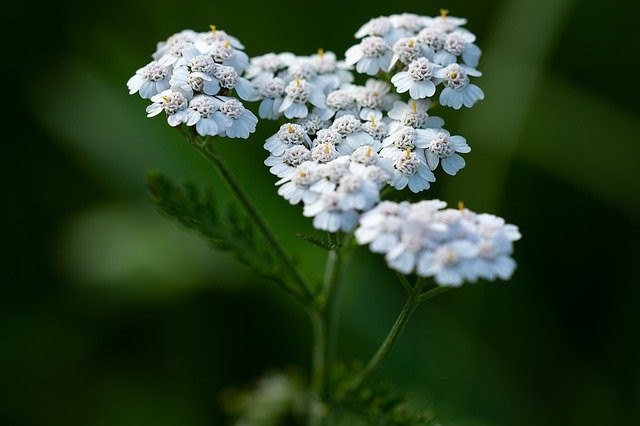 link to Yarrow
*We may earn a commission for purchases made using our links. Please see our disclosure to learn more.

Common Name: Yarrow and Lady's Mantle
Latin Name: Achillea millefolium
Annual/Perennial: Perennial
Sun/Shade: Sun
Height/Width: 1-3 feet
Bloom Time: Summer
Zone: 4-8
Parts of Plant Used: Stem, Leaves and Flowers, gather at the flowering stage
Medicinal Benefits: pain, wounds, antiseptic, mild stimulent, astringent, nervine, tonic, fever reducer, colds, flu, immune system, circulatory, first aid, anti-inflamatory, antiseptic, reproductive system, cardio-vascular, skin, colic, diabetes, Bright's Disease, rheumatism, headache, mucosa, analgesic, diuretic, blood tonic, mucos membrane, glandular system, measles, chicken pox, small pox, epilepsy, oil infusion repels mosquitoes, typhoid fever and ligaments.
Ways to Use: tonic, cream, tea, infused oil, ointment, apple cider vinegar tincture, decoction, syrup, chew leaves for toothache, make a yarrow brew for balding, elixir, and poultice.
Recipes: Tea for Cold Flu and/or Fever- 2 teaspoons of Yarrow Flowers, 1 tsp of Peppermint, 1 teaspoon Elder Flowers, 1 tsp chopped ginger root. Pour 8 ounces of just under boiling purified water over herb mixture. Steep for 5-10 minutes. Strain. Sweeten if desired.
Yarrow Liniment – good for itchy skin or ligaments – Use a glass jar with cap. Fill with yarrow flowers. Cover with equal parts of Everclear vodka and spring water. Cover the herbs completely with the liquid. Cap tightly and shake. Place on counter or windowsill for 4-6 weeks. Shake daily. Strain and bottle. Use for rubbing on affected area.

Bath for Fever – Place several handfuls of flowers into the bath and fill with hot water. Soak in the bath and drink the tea to break the fever.