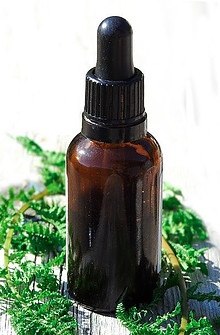 Essential oils work extremely well for managing pain relief of all kinds. I have Spinal Stenosis and disc problems in my spine. Anyone who has experienced either of these issues knows how much pain they both cause. I made a choice early on that I would explore other pain relief options other than narcotics or over the counter drugs. I did not want to live my life with a cloudy and dulled mind from pain medications or damage my liver and kidneys. In other words, I wanted to live a healthy life with a clear head in spite of having pain.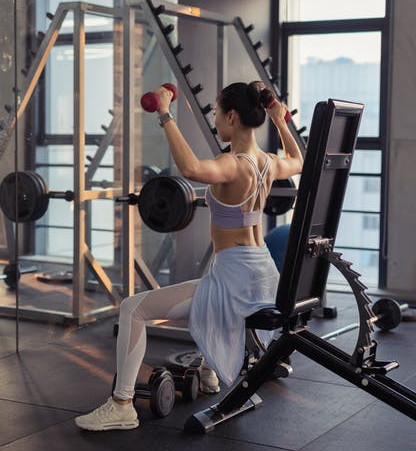 Exercise Meditation Herbs
I found three answers to solve this dilemma, exercise, meditation and herbal remedies. All three have helped to give me the freedom to live the type of life I wanted to live. Later, I was introduced to essential oils.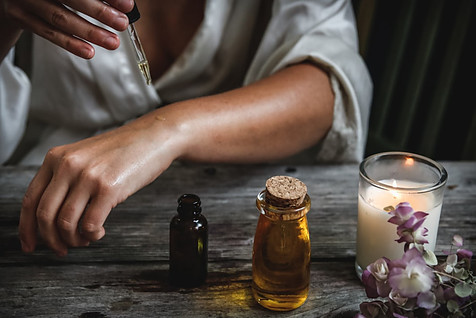 Essential Oils and Pain Relief
Essential oils are just concentrated versions of the plants I use and love. Many of these essential oils can be used for pain and swelling just like the plant version. The essential oils are way more condensed versions of the oil in the plant so you need to use a carrier oil when you apply them to your skin. There are many carrier oils to use but even Extra Virgin Olive Oil is a great choice and usually on hand in the kitchen. You also would not want to use essential oils internally unless you are sure they are made for that purpose. I only use organic essential oils as well because otherwise you can't be sure what else in your bottle.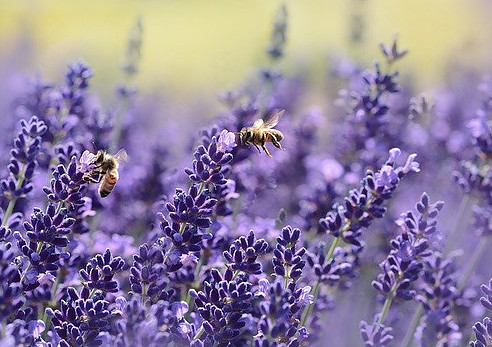 Essential Oil Choices for Pain
Several essential oil choices you can pick for pain relief include:
lavender, birch, wintergreen, peppermint, yarrow, holy basil, turmeric, frankincense, myrrh, patchouli and bergamot.
I have experimented with different combinations of essential oils for pain relief and over time developed my own favorite combination. Initially, I created this combination to rub on my upper neck and lower spine for pain. But then I used this combination after I had major dental and jaw surgery because I had it on hand and it worked amazingly well. Both pain and swelling were controlled and I healed quickly. This is my favorite go to essential oil combination for any kind of pain.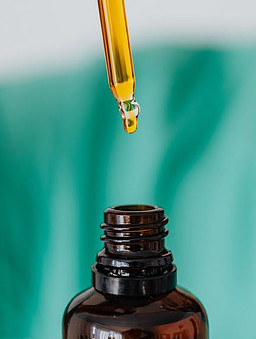 Strong Pain Relief Formula
This recipe calls for a lot of oils. If you don't have many essential oils and still want a pain bottle, use the easy pain bottle recipe which can be found here. If you want a more powerful pain relief formula then use this one:
Holy Basil – 5 drops
Bergamot – 5 drops
Myrrh – 5 drops
Wintergreen – 10 drops
Palo Santo – 5 drops
Patchouli – 5 drops
Peppermint – 10 drops
Helichrysium – 10 drops
Frankincense – 10 drops
Lavender – 10 drops
Birch – 10 drops
Turmeric – 10 drops
Yarrow – 10 drops
Rose – 10 drops
Carrier Oil – Sunflower Oil
Use a 15ml roller bottle. Add all the essential oils first. Then add a carrier oil to fill the bottle. Put on the roller ball and cap and gently shake the bottle to mix all the oils. Shake the bottle again before using to make sure all the oils are mixed up.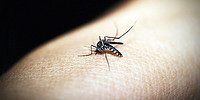 I use this essential oil roller bottle for any type of pain. Some recent situations I pulled out this bottle were for: bee stings, bug bites, toothaches, headaches, muscle pains and joint pains.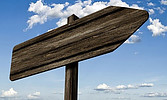 If anyone has their own version of a pain solution add it below! I love to learn new ways to combat pain naturally.
May the rest of your life be the best of your life!